On this special day, August 17
th
, a very special person was born: Lisa Coleman!
I would like to send my heartfelt congratulations to you on your special day! You are truly a nice, compassionate, and kind person who always gives 100%! I hope that you have an amazing day today! Try not to work
tooooooooo
hard, and try to have as much fun as you can with the wife and kid! Birthdays only come once a year, ya know!
I wish you all of the love, happiness, and peace in the world!
HAPPY BIRTHDAY LISA!!!!!!!!!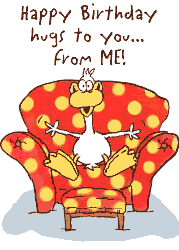 Glitter Graphics & Comments